A Northern Michigan Campground for Family, Fun & Adventure!
A Northern Michigan Campground for Family, Fun & Adventure!
Family Owned & Operated for Over 50 Years!
Keith, Sara, and Heidi welcome you & your family to camp, swim, fish, kayak, hit the trails with your bike or horseback ride.  You can kick your feet up and relax around the toasty bonfire and have some great laughs as well while taking in the fresh Northern Michigan air.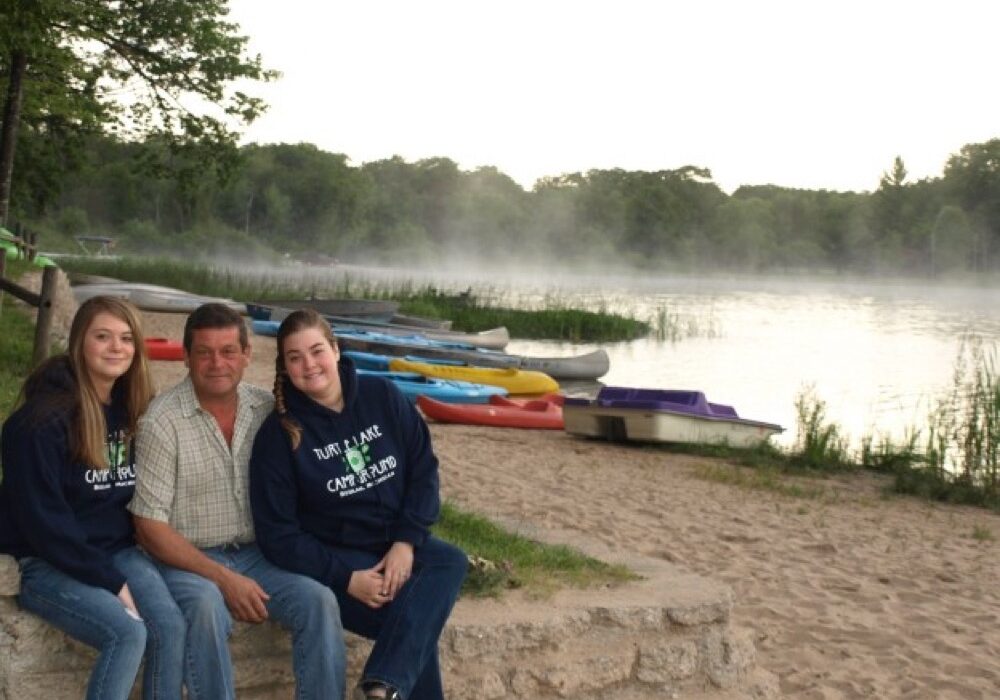 If Keith Bonney had known the amount of time, work & dedication it was going to take to renovate, expand and improve Turtle Lake Campground. He might have changed his mind before he even got started.
Best campground around. Great family-owned campground. Big sites. Bathrooms and laundry area are super clean and sanitized. We have been coming for 20 years and we are seasonal every summer now. I highly recommend trying it out you will love it.
Second-year holding our family reunion here, absolutely love this place. They go above and beyond when it comes to helping us with setting up and making sure our most Senior of Senior citizens can get around easily. Thank you for all that you do!
Located in Beulah, Michigan, Turtle Lake Campground is one of Northern Michigan's finest family recreational campgrounds. Relax and enjoy every moment of camping with your friends and family. Fully equipped playground surrounded by hiking trails with 38 wooded acres. We have visitors that arrive from all over the country to experience the best of the best in camping. Traverse City, Detroit, Kalamazoo, Lansing, Grand Rapids, Chicago, Cleveland, and further. Come visit us and see for yourself why Turtle Lake Campground is Northern Michigan's favorite family camping destination.
Call Us To Reserve Your Spot!
Call us at (231) 275-7353 to reserve your spot or ask any questions you may have. Our staff is here to help you and your family have a wonderful & joyful stay.